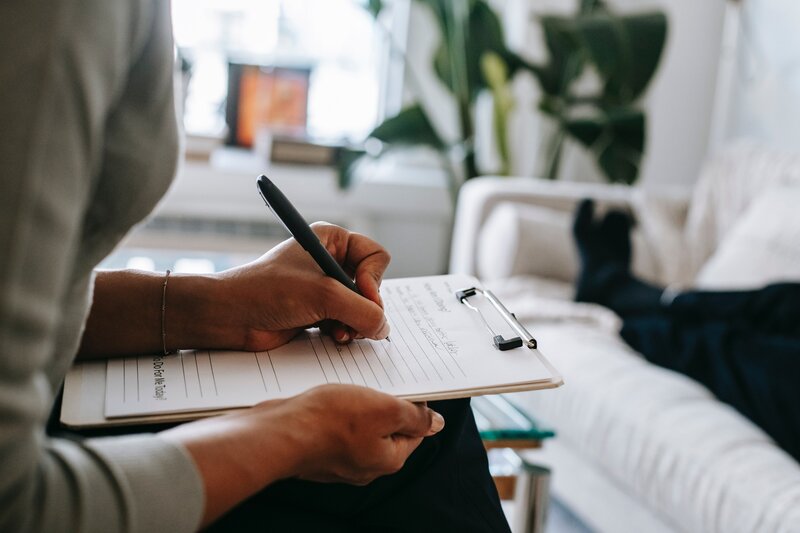 Therapy is undoubtedly a critical part of the recovery journey for those living with Substance Use Disorders (SUDs). However, therapy is a broad term that encompasses a wide range of different modalities and techniques. Each type of therapy offers its own benefits and helps people overcome life's challenges. The question that this article explores is, how does Cognitive-behavioural therapy help people cope with and overcome SUDs, and what makes it so effective?
The team of specialists at Pacifica Treatment Centre provide a comprehensive and holistic approach to substance use recovery. We offer a combination of traditional rehabilitation services, along with therapy, integrative wellness programs, and peer support groups. As you can see, therapy is one of many inclusions in our treatment program, but we cannot overstate how important it is for your recovery journey.
What is Cognitive-Behavioural Therapy?
Cognitive-behavioural therapy (CBT) is a type of psychotherapy. Sessions of CBT will have you working together with a therapist following a structured plan. CBT helps you become more self-aware, actively recognizing false or negative thought patterns. This allows you to be more objective, gaining clarity around challenging situations and controlling your response to challenges in a constructive, effective manner.
The goal is to help you learn to be your own therapist. You will take coping mechanisms and mental tools learned in therapy, and apply them in your everyday life. This allows you to handle challenging life events on your own, or with less reliance on your therapist. CBT helps people break negative thought patterns, problematic emotional responses, and self-destructive behaviour.
Below are some examples of ways CBT aims to reshape your thought patterns, including:
Confront any distorted perceptions of reality, learn to be objective, and then re-evaluate more positive outlooks.

Gaining a better understanding of the behaviour and motivation of others.

Methodical problem-solving techniques to cope with difficult situations.

Building personal confidence and reassurance in one's own abilities.
How Cognitive-Behavioural Therapy Helps People With Substance Use
When your brain has been hardwired to always evoke negative thoughts, this is often closely correlated with depression and anxiety disorders, both of which commonly co-occur with substance use. CBT helps patients rewire their reactionary thoughts by:
Unlearning existing thought habits and confronting insecurities

Teaching self-management tools needed to cope

Improving communication with others and with yourself
A multitude of studies have revealed that those who include CBT in their treatment programs have a statistically significant improvement in the effectiveness of their recovery, when compared to those who did not receive CBT.
CBT Helps Suppress Substance Use Triggers
In this case, triggers are events, people, environments or objects that trigger the urge or craving to use substances and prevent recovery. CBT helps to subside triggers in three main ways:
Recognition –

Be aware of and keep track of the things that trigger your urges.

Avoidance –

Learning it's okay to remove yourself from or avoid triggering scenarios

Coping –

Use coping mechanisms to manage impulses and thoughts of substance use.
One of the most helpful aspects of CBT is that it can be practiced outside the therapist's office. Community members perform CBT exercises on their own, at home or in group settings. Think of it as a set of psychological tools that you carry with you always, and are there to use when you need them most.
Examples of Skills Learned From Cognitive-Behavioural Therapy
Delay and distract yourself from cravings with constructive alternatives such as journaling, communicating with others, going to meetings, and using your inner dialogue to control emotion and impulses.
Identifying and stopping problematic thought behaviours such as "permission-giving beliefs". An example of this might sound like "I haven't used a substance in several weeks, so I deserve a little break from sobriety". Thoughts like this can cause you to spiral if you don't catch them. You should be actively encouraging yourself to remain committed to your recovery..
Planning pre-thought-out responses to say when someone offers you a substance. You can politely refuse, while also being prepared enough not to be tempted.
Learn to face and solve your problems; instead of trying to mask them with substance use.
Be aware of, and be able to remind yourself of the "cons" of substance use.
Long Term Effectiveness
Community members struggling with SUDs face the real possibility of a return to substances more so in the short term, but also in the long term. CBT therapists focus on techniques that emphasize long-term maintenance and behaviour changes that improve your resilience over time.
CBT Included In Pacifica's Rehabilitation Program Offering
As a part of Pacifica's Primary Program, a highly structured in-residence program, CBT is one of many therapy modalities offered to our community members. Our team of specialists recognizes the value and benefit that it offers; and as such, it is an integral part of your recovery process.
Substance Recovery Programs Available in Vancouver, BC
Pacifica fosters a collaborative environment where both community members and our interdisciplinary team are active participants in the Pacifica ecosystem. Pacifica encourages community members to "own their path" to self-discovery, self-empowerment, and self-actualization.
If you would like to speak with a member of our team, call our intake team or reach out to us online to get started.