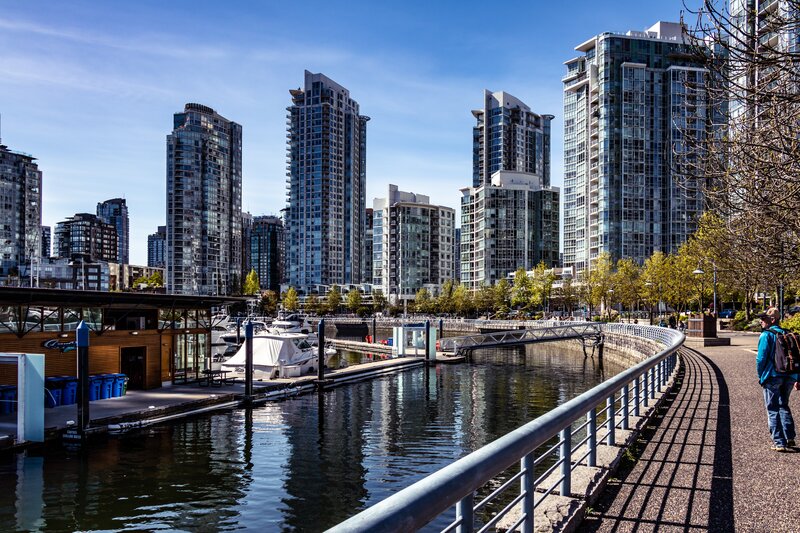 British Columbia is, and has been, the centre of the Canadian opioid crisis for nearly a decade. This crisis has been going on for so long, that the true scope of the damage, pain, and loss is tough to quantify. For now, what we can do is continue to observe and report the impacts of substance use within the community, to gain a better understanding of our progress during this crisis.
The team at Pacifica Treatment Centre continues the fight to erase the stigma surrounding substance use. We also want to broaden the discussion of its impacts within the community. We use our platform as best we can to shed more light on these topics, to help inform and set the foundation for positive change! This article takes a look at recent changes, statistics, and patterns regarding substance use in BC, as well as the rest of Canada.
The Recent Impacts Of Substance Use
While there has been coverage of the opioid crisis prior to this year, we are optimistic about the fact that it remains a prominently discussed issue. One of the most important developments in recent years has been the fact that political parties in Canada are including this crisis as part of their political campaigns.
This article posted by CTV shared details information regarding the severity of the crisis and concludes with summaries of the current platform that each of the major political parties is running on. All 3 leading parties (Liberal, Conservative, and NDP) have made commitments and plans to address the opioid epidemic.
Government assistance is needed now more than ever. The supply of substances is becoming increasingly toxic, and the number of lives lost continues to increase.
Substance Use Related Loss of Life in 2021
According to Lisa Lapointe, the Chief Coroner, in a public safety announcement made in February, exactly 2,224 community members lost their lives due to substance use in 2021. This is a 26% increase from 2020 and equates to around six substance use-related deaths every single day. This announcement means that drug toxicity is now second only to cancer when examining years of life lost.
On the topic of toxicity rates, the rate at which fentanyl and its analogs are being detected in tested substances is rising. As per this news article, which recounts a report from BC's Chief Coroner, of the samples that were tested in March of this year an alarming 94% tested positive for traces of fentanyl.
This is problematic because it means the substances people are buying on the street are not as they appear, and people are likely unaware of the fentanyl component. This poses a very serious threat as incredibly small amounts of fentanyl have the potential to be deadly.
The article concludes by mentioning that there have been no deaths at safe consumption sites and no indication that the prescribed safe supply is contributing to toxic substance fatalities. This brings us to another trend that is leading to deadly consequences.
The Dangers of Using Alone
Regardless of public opinion and preconceived notions, the data shows that a person is most at risk when using substances alone, in a home. This 2020 study indicates that opioids were most often used while alone, and the reasons stated were as follows:
Convenience and comfort of using alone (44.3%)

Stigma/attempting to hide use (14.0%)

Not having anyone around (11.7%)

Perceived safety (9.6%)

Not wanting to share (8.6%)
Unsupervised substance use poses an incredibly serious threat to a person's life. The statistics listed above are worrisome, but also very telling of what needs to change. The first and second reasons in the list above, point to the ongoing issue of stigma, public opinion, and a lack of viable spaces for safe use. This is just another example of how stigma poses such a significant threat to persons with substance use disorders.
An Urgent Need For Accessible Treatment
So we are aware of the problems, but are the necessary supports in place? Vancouver has adopted the 'four-pillar' system to help regain control over the opioid crisis. These pillars are Prevention, Harm Reduction, Enforcement, and Treatment. When each pillar is appropriately funded, made accessible, and implemented; the community experiences the greatest benefit.
The BC Chamber of Commerce recognizes that the BC Government has invested funding in the Prevention, Harm Reduction, and Enforcement pillars; however, the Treatment pillar is not at the level it needs to be. This has emphasized the ongoing need for substance recovery and rehabilitation centres, and all of the comprehensive services they provide to members of the community.
Rehabilitation and Recovery Centers Are Here To Help
Pacifica Treatment Centre offers members of the community access to a comprehensive recovery program. We invest time and effort into our programs, ensuring that we are providing as much benefit to our participants as we possibly can.
Through a diverse range of activities and recovery initiatives, you will do more than simply recover. You will build the foundation that helps you move forward in life, and achieve the positive outcomes you deserve. Our programs include:
Pre-engagement services as well as continuing care and alumni services

Individualized care plans, uniquely tailored to each community member

Counselling, check-ins, & workshops

Nutritional guidance & mindfulness practices

Exercise, recreational activities, & nature-based excursions

Social engagement, peer support networks, & community-building

Individual assignments, process groups, & one-on-one counselling

Complementary and alternative approaches such as music & art therapy, acupuncture, & healing energy practices

… and more
Click here to learn more about the programs offered at Pacifica
Treatment Programs Available in Vancouver, BC
Here at Pacifica, we encourage community members to own their path — every journey is different and unique, from the personal connections, and freedom to make choices, to their commitment and personal investment in themselves. We work collaboratively with you, co-creating the conditions required for self-discovery, self-empowerment and self-actualization. We want to inspire community members to identify and implement recovery-based goals that result in sustainable solutions.
To learn more about our programs or to take the first step toward recovery, call 1-866-446-0668 (24hrs) or schedule an appointment online today!