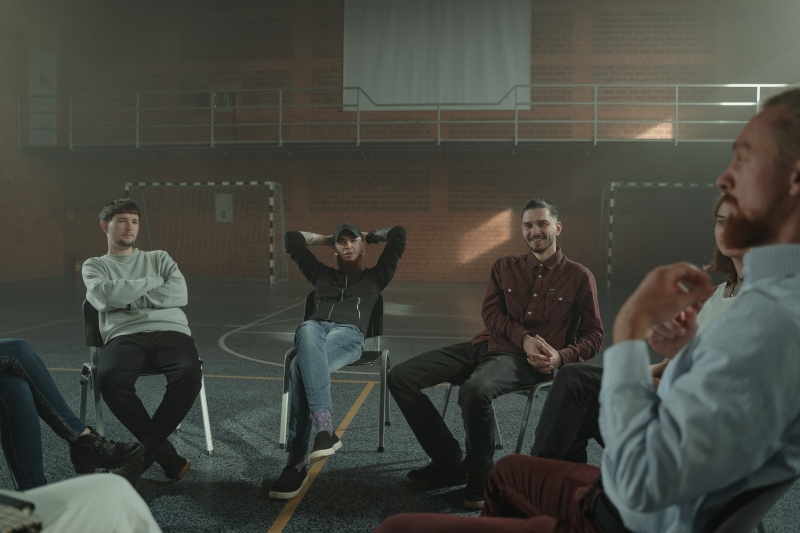 Alcohol use disorder (AUD) affects approximately 18% of the Canadian population and 7.7% of Canadian deaths are attributed to AUDs. An AUD is a chronic disease that affects the brain causing an inability to manage alcohol use, irrespective of its harmful effects on the individual's family, career, or other daily activities.
An AUD is neither a moral flaw nor a sign of weakness. Rather, an AUD is a brain condition that, if left untreated, may worsen over time.
The likelihood of developing an AUD depends on numerous circumstances; some instances entail a genetic predisposition, while others are the consequence of environmental exposure (such as trauma). It might be difficult to determine whether drinking in moderation has become a problem. Even more challenging is deciding that there's a problem that needs professional attention.
The team at Pacifica Treatment Centre aims to help educate the community about problematic substance use, which includes AUDs. People's ability to effect change increases when they are well-informed. There is no question that the rehabilitation process can be difficult, but the more educated and prepared you are, the more likely you are to succeed.
Want to know more about our services? Check out our resources page!
If you believe you or a loved one may have an AUD, the following information may help you identify AUD symptoms; learn more about treatment and its benefits.
What does treatment for an AUD look like?
When a person decides to receive treatment and enters a treatment centre for the first time, it is common to experience anxiety and worry. It's reasonable and completely normal to feel this way. Nevertheless, emotions or pre-existing ideas should never prevent anyone from seeking treatment. At Pacifica Treatment Centre, we offer structured, trauma-informed treatment. If you or a loved one has an AUD, we can offer the services needed.
What should you Expect at Pacifica Treatment Centre?
At Pacifica, the journey starts with an orientation in the first week of the in-residence experience. This allows new patients to become grounded, practice self-regulation, settle into the program structure, and learn about recovery fundamentals.
The goal of orientation is to offer patients and the team more information about whether or not they are ready and willing to move on to the primary treatment phase. Community Members will receive several workbooks they can use independently and take part in short psycho-educational workshops. During this time, they can also access individual counseling, share in small groups, practice mindfulness, do yoga, and do other recreational activities.
Community members prepare for the intensive individual and group treatment and process phases during the orientation phase. The length of stay in primary treatment is a determining factor for the amount of time spent in orientation.
Problematic substance use impacts the individual's mind, spirit, and social interactions, affecting every part of their life. Primary therapy is a highly organized in-residence program meant to provide community members with the skills they need to make sense of the consequences of problematic drug use, concomitant mental health and trauma, and the resulting behaviors and emotional impact.
What does an AUD Treatment Plan Include?
Pacifica offers an assortment of rehabilitation programs and services aimed at promoting quality of life, well-being, and healing on cognitive, physical, emotional, spiritual, and practical levels.
The objective is to boost self-esteem, rebuild relationships with self and others, and develop goals to provide a firm basis for long-term improvement. The Primary Treatment Program accomplishes this via the use of a number of therapeutic modalities.
Admission to the in-residence primary treatment program, for most patients, comes via participation in the pre-engagement program. Individualized care plans are developed based on patients' expressed goals, so participation may gradually become more patient-driven. Discharge planning begins at the time of admission and continues throughout the process with appropriate goal review and goal modification.
What happens after Treatment?
Community members create connections with their cohorts throughout their time in primary care. Pacifica has established a Continuing Care Program, which supports community members for 12–18 months after treatment to promote their new sense of community and connection and to enable continuous growth and development.
Any significant life change requires time and effort, and the personal transition that Pacifica patients go through is no exception. The continuing care program offers ongoing assistance to individuals as they settle into their new communities and begin to utilize the techniques they have acquired in their everyday lives.
Our Continuing Care program offers:
One group session per week

Intensive relapse prevention education

Structured content and assignments

One-to-one sessions (as required)
Pacifica Treatment Programs
Pacifica provides an array of programs and services, from pre-engagement through continued care up to 18 months post-treatment. The therapeutic modalities we use include cognitive behavioral therapy, psychoeducational programming, experiential learning, meditation, group therapy, self-soothing and grounding techniques, and spiritual growth.
Substance Recovery Programs Available in Vancouver, BC
Pacifica offers in-residence treatment and community-based services in Vancouver, BC for those facing problematic substance use together with mental health difficulties and trauma.
To learn more about our programs or to take the first step toward recovery, call 1-866-446-0668 (24hrs) or schedule an appointment online today!