There is no question that those who are afflicted with Substance Dependency are suffering from a great deal of pain, but it also sends a shockwave down the family tree, whether it's blood or close friends that become family, everyone feels the blunt force of these situations.
In many cases, loved ones will do anything to save their own. But this unconditional love can also become a double edged sword, and directly traumatize the family unit that surrounds the community member suffering from addiction.
Individuals can become so focused on the "problem" and so preoccupied with the individual afflicted, that they forget to take care of themselves. The reality is, in order to care for someone else you must first and foremost, take care of yourself. Unfortunately, many families continue the trend of self-sacrificing their mental health for the "better good". This is the most painful path to take when it comes to support, and also the least effective.
If you're reading this and faced with this issue, then please take time for yourself. Understand that you're not selfish for trying to be happy. Get help for yourself, and in doing so you will be much better equipped to support your loved one.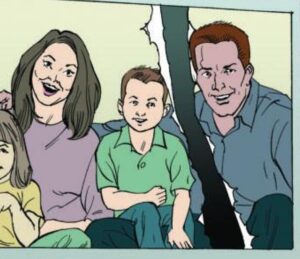 Since 1977, Pacifica has been committed to providing a safe space for individuals to find themselves, find community, and enhance their quality of life and well-being. Pacifica plays a supportive and encouraging role in treatment, fostering a collaborative environment where both community members and our interdisciplinary team are active participants in the Pacifica ecosystem.
People come to Pacifica as a safe place to heal. We focus on building relationships, enhancing individual and community capacity, and offering meaningful and sustainable solutions to meet community members' recovery goals.
Pacifica respectfully acknowledges that we provide services in the unceded traditional territories of the Musqueam, Squamish and Tsleil-Waututh First Nations. We are grateful for the opportunity to work on this land.